Hi cherries!
I have this story on the forum in Romanian, but I've been thinking about doing it here too, and I can finish it if I like it.
And, before it starts, I'd like to thank Google Translate.=))


______________________________________________________________________________________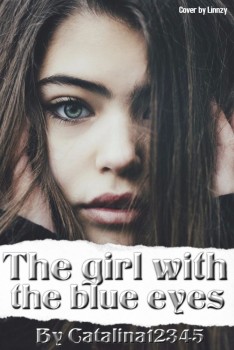 -The girl with the blue eyes-Chapter one-



It was 22:00. We were waiting for a few hours in the bus station. My hands were getting cold and I felt frost. I was alone on the street, and there was absolutely nothing to say, except for the insistent ticking of my watch. Looking blurredly at the city, I heard a cry, familiar, but still I could not figure out who she was.
I came back, and I saw an unknown girl running towards me and screaming at me.
-Billy Billy!
I did not see his face well, but his blue eyes became obvious to him. I wanted to ask her who he is and where he knows my name, but that's when the bus arrived, so I got up right away, thinking how cold I was.
Throughout the road, which was long enough due to the snow, I only thought about that girl and who it could have been.
Finally, I got home at around 23:15. While I was desperately looking for my keys in my pocket, I noticed a note that was half outside, half past the door, which was high enough to slip something under it. Still, I did not pay that much attention until I did not find my keys, and not even then.
I picked him up and dumped him somewhere in the house, being very tired and thinking only of sleep and warmth. I fell asleep quickly, not thinking about that mysterious girl and that note.
____________________________________________________________________________________________
If you want to continue, leave a next and possibly an opinion.Byeeee!:3